Unfortunate NEWS

for women's MMA (Mixed Martial Arts)… and Strikeforce,  Cris Cyborg
People who were not happy with Cris Cyborg, they always had a reason moving around to deny that Cristiane Justino Venâncio Brazilian-American mixed martial artist has been lineal world women's featherweight champion for 8 years long, was the greatest women's fighter of all the time.
There was the big one, of course: Cris Cyborg, the former UFC, the Strikeforce women's 145-pound champion, tested positive for a banned substance 'steroids' following a 16-second TKO of Hiroko Yanamaka in a Strikeforce fight back on Dec. 16, 2011, in San Diego, California.
Shockingly, that was a self-inflicted wound for former women's featherweight champion, Cris Cyborg. It happened during the time of athletic commission testing, which was a lot easier to get around than the current USADA regime.
Immediately after this incident, the CSAC (California State Athletic Commission) issued a press release announcing as much:
The California State Athletic Commission (CSAC) has suspended the license of Mixed Martial Arts (MMA) fighter Cristiane Justino Santos, better known in MMA circles as Cris Cyborg, and has fined her $2,500 as the result of a positive test for a banned substance.
On December 16, 2011, Cristiane Santos found positive in a drug test for stanozolol metabolites.
California State Athletic Commission learned about the test results on Dec 23, 2011, and immediately suspended Santos's license. The commission has also applied suspension retroactively to December 16, 2011.
In accordance with Rule 368, the results of Cris Cyborg's last fight with Hiroko Yamanaka (Japanese female mixed martial arts fighter) will be changed to a "No Decision".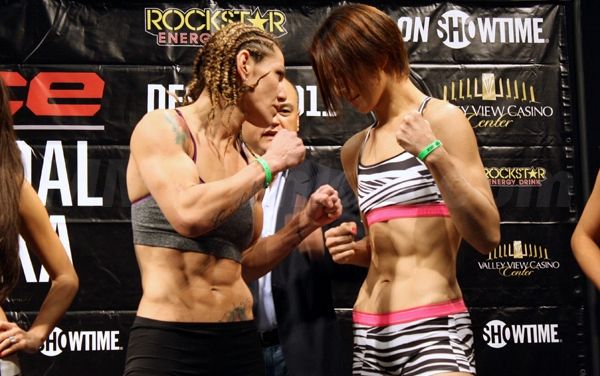 Further….
According to CSAC Executive Officer George Dodd, their primary concern is the health and safety of fighters. The banned substances and other anabolic agents not only put the users of those agents at risk but their opponents as well. The Athletic Commission will simply not tolerate their use.
Cristiane Justino 31, however, issued a statement in which she said that her recent sample contained a banned substance known as Spironolactone. According to this martial artist, it was a part of a therapeutic treatment which Cris Cyborg said was actually prescribed by a doctor. She started taking the steroid in September and was meant to continue for a period of 90 days.
Cristiane Justino, the Brazilian-American mixed martial artist said in her statement,
I was given a medical suspension by [the doctor] not to enter into competition style training or weight cutting practices during the period of recovery. It is for those reasons why I declined the UFC fight Feb. 11th 2016 for the first 145lbs belt.
Later Justino made a statement regarding her medical suspension. Here's what she said,
This message is for my fans who are disappointed in the news. I am sorry. You can feel confident that the steroid they are investigating or inquiring about is not related to enhancing performance, and is needed for my specific treatments. You should feel confident that I am a clean athlete.
Further, Cristiane Justino said that her therapeutic treatment was compulsory to help her recover from the severities of dropping enough weight to be able to compete at 140 pounds, which she did in several catchweight bouts in the year 2016 before the UFC created its new division.
The former UFC Cris Cyborg said it's my hope that my experiences will continue to bring awareness to the dangers of extreme weight cutting.
Probably from 2002 to 2005, Cristiane Santos has been striking in the opponent's face. Now she is dealing with both herself and the promotional works she does.
Considering the fact that back in the year 2009, Cris Cyborg won the Strikeforce women's featherweight championship, beating Gina Carano (the face of women's MMA at the time), who left Mixed Martial Arts immediately and hasn't been back since this calls nearly everything into question.
Has Invicta FC World Featherweight Champion been using the steroid her entire career?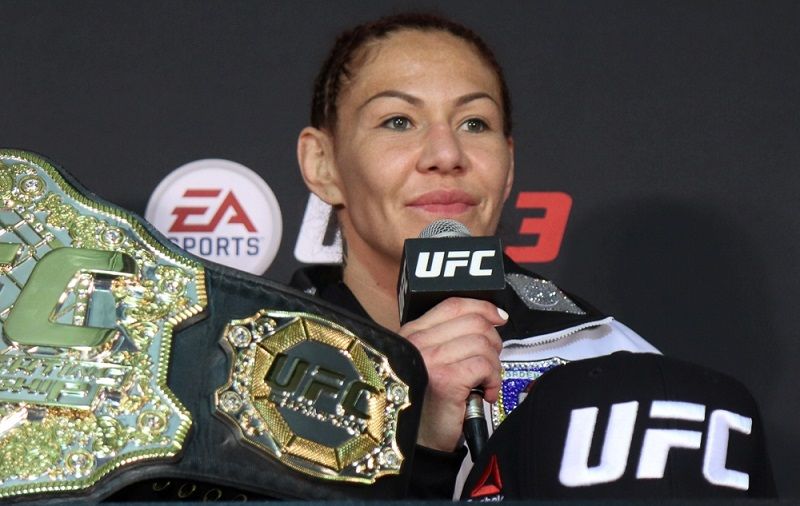 Now, this is a genuine question, especially considering the nature of her victories.
Cris Cyborg wins over Yamanaka, Carano, and Jan Finney were remarkably brutal, cringe-inducing displays of violence.
The MMA champion was so dominant during her reign that only a few were challengers were in the game to challenge her. This was also the reason why she went an entire year without fighting as they didn't have anyone to match her up against.
And by the time they did, Cristiane Justino her opponent in just 16 seconds.
There were some who believed and trusted in Ronda Rousey's hype. Not only they considered her as a competitor who had an unforgettable and outstanding run at bantamweight, but for her impeccable win in the fight against Floyd Mayweather.
There were Rousey's enablers who turned public opinion against her and also ran interference for her.
Dana White and color commentator Joe Rogan made Cyborg run a gauntlet others didn't have to go through.
In fact, Joe Rogan also made low-class comments on her that mocked a tremendous fighter who they should have been building into a big draw.
Neither the first, not the last time they'd both let their mouths get in the way of business.
Now,
As you have read above – Cristiane Justino has tested positive for taking the steroid in her career which actually results in her suspension.
So let's talk about the steroid thing….
What's exactly is Steroid and can it really be all that bad for you?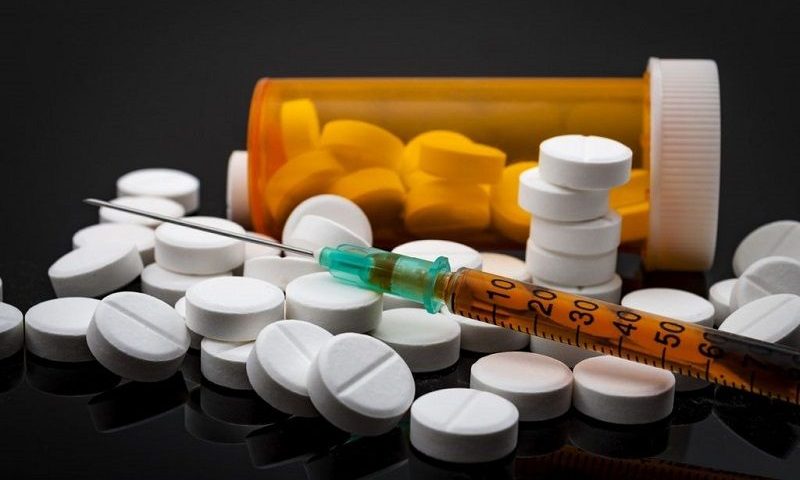 Anabolic steroids are basically used to build muscles. It's synthetic drugs that closely resemble cortisol, a kind of hormone produced by your adrenal glands naturally. Don't confuse anabolic steroids with corticosteroids – it's different from male-hormone related steroid used by some athletes.
Both men and women produce testosterone naturally, which helps in regulating the body's most basic functions.
However, despite their potential benefits, anabolic steroids have several possible side effects, whose severity varies depending on the extent to which you use these substances.
The main side effects associated with anabolic steroids use are the following:
Increase aggressive behavior
Affect body image
Causes gynecomastia
Increase the risk of heart disease
Causes liver damage
Decrease production of testosterone
Causes male pattern baldness
Can cause infertility
Doctors prescribe anabolic steroids basically to treat specific medical conditions.
Are Steroids Illegal?
YES. For a medical condition, without a doctor's permission, it's against the law of sale, possess, or distribute anabolic steroids.
According to federal law, anabolic steroids are basically classified as a Schedule III controlled substance. It comes with possession carrying a maximum penalty of one year in prison and a $1,000 fine. Also, for first-offense trafficking in steroids, carries five years in prison and a fine of $250,000.
Overall, anabolic steroids are the most commonly known drug. It actually helps increase performance and is widely banned in most of the countries across the world.
But you no need to worry as there are now completely legal steroids that really work to increase the efficiency of your workouts. These are made from all-natural ingredients that'll give you strength boosting, muscle bulking, and fat burning and are totally legal!