Recently, a big Hollywood movie 'Black Panther' hit the movie theatres and star Michael B. Jordan in the role of Erik Killmonger Tchalla's archenemy.
The movie was a big hit and so has been referred as the king of the box office, hauling in an estimated $108 million and hitting the $700 million mark worldwide.
So, if haven't seen Black Panther yet, go – as it's a worth to watch.
Here's an image of Michael B. Jordan in Black Panther as villain Erik Killmonger.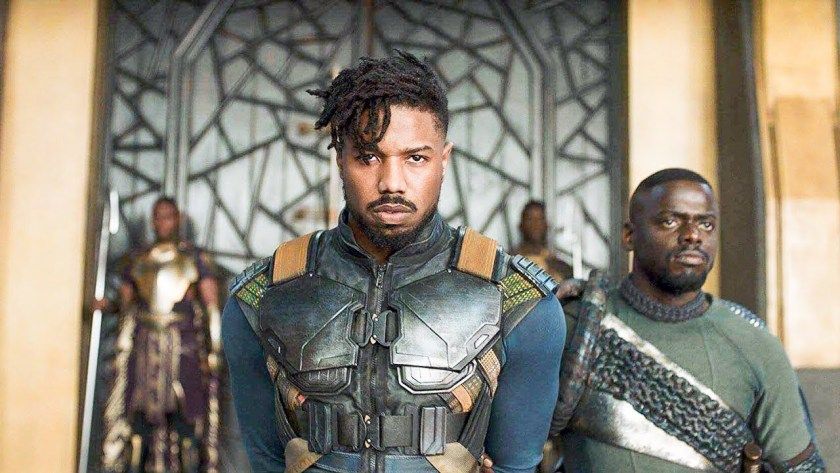 Now seeing the image (if haven't seen the movie yet), you and your body are likely to be experiencing several things right now such as slight drool slipping from the corner of your mouth, a rising heart rate, sweaty forehead, palms and back… etc.
Well, here if I'm right about you, then it is informed to you that you are not alone at all.
Recently, a Tumblr share has been found on Internet of a 17-year old's doctor in which according to the doctor, he himself couldn't help the victim or patient but just saw the humor in the situation.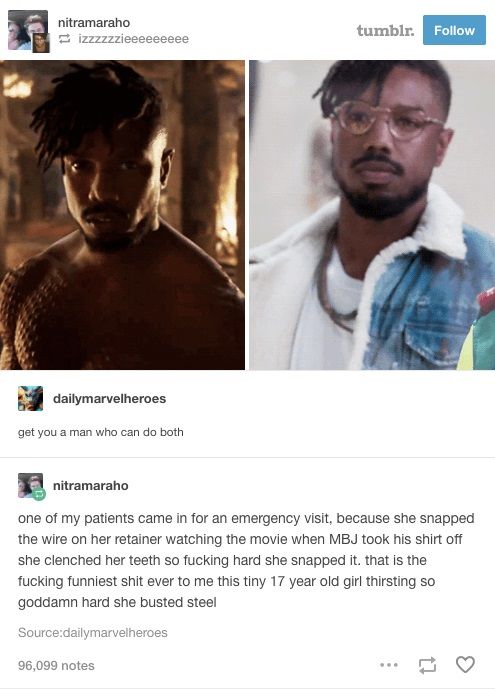 Later, patient (namely Sophia Robb) caught wind of the doctor's Tumblr post and very proudly turned herself in.
Well that's all the hot topic of conversation right now in the market with numerous flocking to see Black Panther movie.
Here, the point to be focus is the matter of conversation that is the Michael B. Jordan physique.
Jordan since his last movie 'Creed' for which he gained 24lbs of muscle, has now gained another 15lbs for playing Killmonger.
So, after seeing such increment in the muscles, an obvious question of which nowadays majority of the people are wondering is that does the star has taken steroids to look like Killmonger in Black Panther? Or is he just another example of a black man having great muscle-building genetics?
Gains Timeline
As far as the look is concern, there always have been an obvious trend with guys who are natural. According to health experts, normally a guy would gain roughly 20lbs of muscle at initial phase of weights lifting, then after his gains will get tail off and would be slow for the rest of their life.
So, in the case of Michael B. Jordan, 24lbs of muscles which he gained for Creed was perfectly normal. In muscle building, hitting the gym 4-5 times a week with big compound movements can easily provide one with heavy muscles.
Thus, it was believed that Jordan was 100% natural for Creed. Star in Creed doesn't look BIG at all. Instead just looked ripped…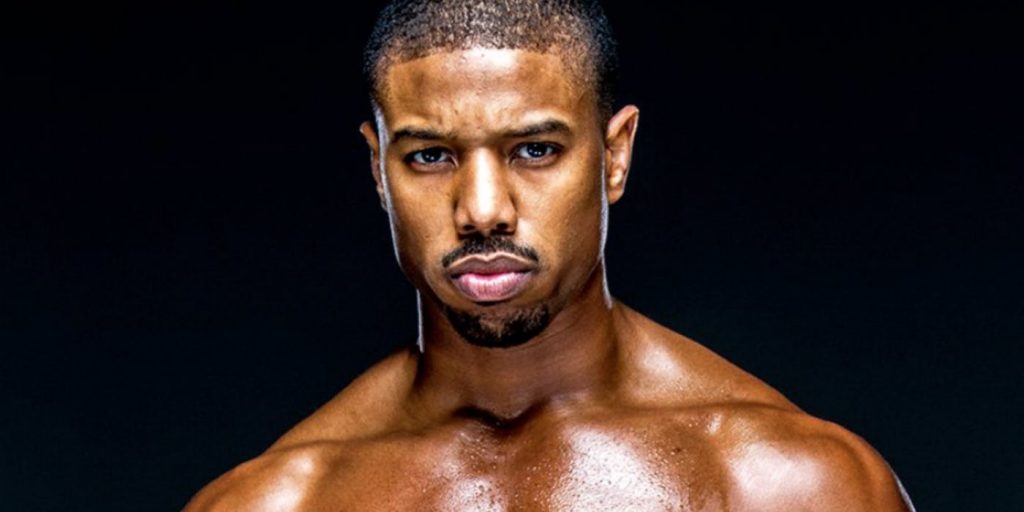 Nonetheless, Michael B. Jordan muscle gains didn't comes to halt after Creep. At time when Michael got selected for the role of Killmonger, he clearly states that he truly wants to do justice with the character, via becoming as jacked as Killmonger was in the comics.
Assumptions are high that star Michael regarding this have taken steroids. Cause behind this assumptions is the star's genetics for muscle building which according to the health experts are not great (based on his look in Creed). In Creed, he didn't look very big even after following an intense weight training program. Don't get me wrong plzzz…he looked good, but just slightly lean.
So, to look massier or to pack on heavy mass, people starts believing that the star Michael took a short steroid-cycle adding more size as well as mass.
Experts have notified Michael's 'gains timeline' typical of a steroid-user, instead of someone who's natural.
Body Composition Proofing 'Michael B. Jordan' a steroid in taker
Though Michael B. Jordan's body does not include numerous obvious signs of steroid use such as gyno, acne or a classic steroid-gut. However, does appears to have some bloating in his midsection as well as face in the Black Panther movie.
Jordan's look in Black Panther movie on being compared to his usual look, looks like retaining some more water, giving an overall rounder shape to his face.
It's just a very tiny magnitude of fluid retention which is a normal side effects of anabolic steroids.
Michael's midsection in Black Panther seems to be tiny-bit smooth-looking as well as bloated when relaxed.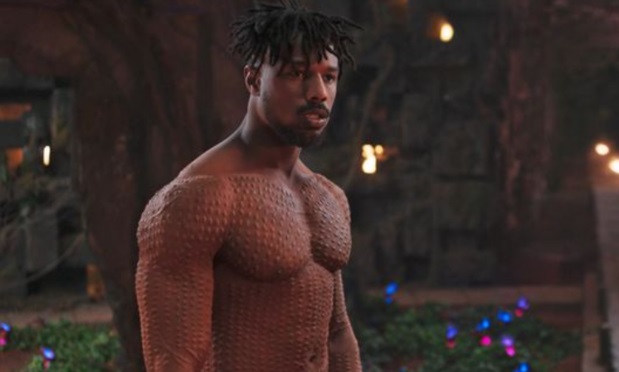 Some of the bloating in the midsection is quite common, particularly while taking bulking steroid.
Corey Calliet on Michael B. Jordan Black Panther's Physique
Celebrity trainer 'Corey Calliet' who has been working with Michael since being connected on the set of 2015's 'Fantastic Four', accepts that the star was in the best shape of his life when he played superhero villain in Back Panther.
Trainer Calliet agrees to get Jordan to the Killmonger body's type via a very distinct type of regimen compared to 'Creed'.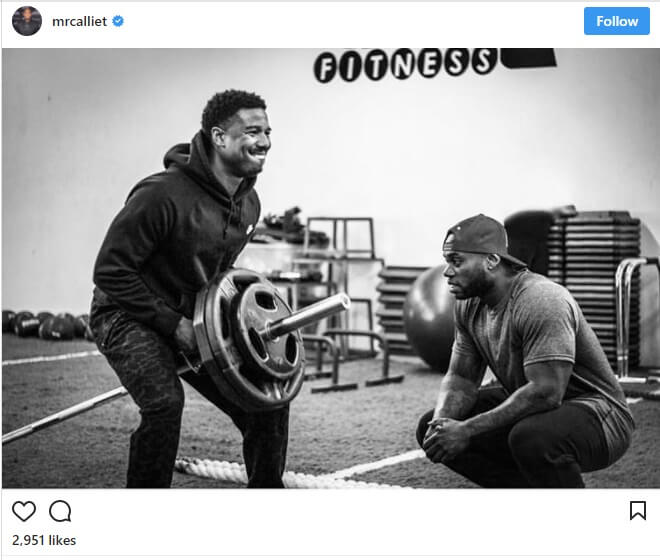 Regarding Killmonger's look,Ca Calliet put the star totally onto muscles i.e., from a weightlifting program to intense muscle training.
Trainer said,
'Though the struggling amount was high, but result was the finished program of which both the men strived for'.
Though the film has released now and became a hit, however the work yet continues today. With shooting for 'Creed 2' beginning in April, Calliet and Jordan are training hard to get the actor back to boxer look.
So, finally it is hoped that you guys have got your answers to the question that whether Michael B. Jordan really took steroid regarding his such look of Black Panther or not…
A Glance at Other Celebrities Fitness Secrets
Shoulder Workout with World Champion AJ Ellison