More investigation has emerged of her relationship with anti-doping rules as Serena Williams found protesting against what she described as extreme drug testing.
Williams, on Tuesday, via twitter called attention to the latest drug test she received from anti-doping authorities. The eyes of 23-time Grand Slam Champion has been heavily focused on her to the point of "discrimination".
This is not the first time that Serena and the anti-doping has been the 'talk of the town'. In 2016, she disclosed to have received several Therapeutic Use Exemptions (TUEs) from ITF.
This all was revealed when Russian hackers broke into the World of Anti-doping Agency (WADA) database and released 29 confidential data of 29 athletes including TUEs for Williams and other tennis player.
This leaked information include other tennis players as well which include Venus Williams, Rafael Nadal and Petra Kvitova. However, there is certainly no hint that Williams has broken any rules.
Under some specific conditions or requirements, WADA allows its athletes to use banned substances for medical purposes. But between 2014 and 2015 TUEs Williams was granted and indicated a need to re-examine the system.
According to Richard McLaren, author of the McLaren Report into Russian doping at the Sochi games and a professor at Western University, sometimes key rules are not properly followed for such an indemnity.
He says, "It's a problem area. This needs some significant tightening. The way TUE system operates, there's certainly too much elasticity in the decision-making."
Based on the documents released, Williams received five TUEs in 2014 and 2015 for corticosteroids prednisone and prednisolone and another TUE for narcotic painkiller oxycodone. Similarly, Serena was given three other TUEs in 2010 when she was hospitalized and off the tour for an extended stretch because of injury complications.
Most of the TUEs were retroactive which means that they allow use of banned substance prior to granting of the TUE. McLaren said, "That shouldn't be done, you are not supposed to use retroactive TUEs unless it's an emergency."
Under enumeration of WADA, TUEs can be permitted retroactively for "emergency" or "acute" conditions though they can also be used under exception circumstances or 'fairness' requires.
As per the WADA International Standard for Therapeutic Use Exemption's criteria, this policy governs all the Olympic sports and requires that a TUE be for a 'significant health problem', not have a 'significant effect on performance' and have no 'alternative permitted medicine'.
Meanwhile, the basis for Williams' TUE is yet hard to assess since most of her details are confidential. The health problem for which she received TUE is not publicly known.
Additionally, Serena actually had a set of TUEs during 2014 offseason even though oral corticosteroids are banned solely for any in-competition use.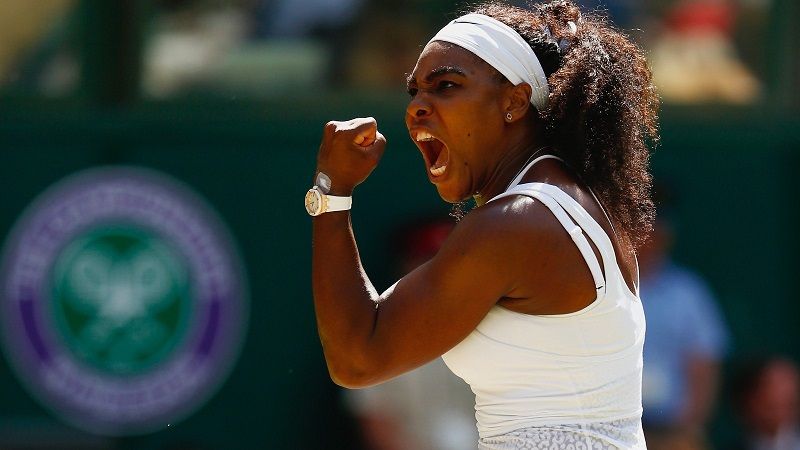 When asked about the circumstances of the TUE at Indian Wells this year, Williams replied, "She was not going to play it unless she had a TUE because if you remember, she was incredible sick.  She further said, "She literally couldn't lay the final but she needed a TUE to take a decongestant."
Apart from this, she told she never tested positive and would not "cheat" in general.
Besides, Serena Williams also talked openly about other medical issues she experienced including surgery for childbirth complications in an interview with Vogue Magazine. In the interview, she mentioned that she used blood thinners daily because of her foot injury complications in 2010.
According to Miller, TUEs released by hackers showed that the applications for tennis played had been granted properly but when Miller went through all the leaked TUEs, he found nothing that suggested any kind of circumvention in the system.
It seems that Serena's relation with steroids getting deeper and more intense.
William and the anti-doping rules were back in the news a few weeks ago. This came into existence when Deadspin story said Williams called WTA CEO Steve Simon to complain she was being targeted for testing and getting referred to US Anti-Doping Agency (USADA) chief Travis Tygart.
According to Williams, she was totally not in the area because her hour is actually a long time from now. She had a serious conversation with Tygart where she asked why she had been tested five times for steroids this season more than other higher-ranked players.
In her tweet which was a couple weeks before in France, she said she had two tests that week itself:
Tennis players are subjected to be tested by both ITF and their national anti-doping agency along with those anti-doping agencies in the countries wherever they go for competing.
Serena Williams who was away from the tour during her pregnancy, childbirth and recovery in 2017 and 2018 also appeared to question her inclusion in the ITF's whereabouts program.
Justified with Williams, Miller suggested, "There is a possibility of winning competition in the criteria of selection."
It is doubtful whether these answers will satisfy Williams. But she is demanding more explanations from the anti-doping authority than they are demanding from her or themselves.
Assumption
Undoubtedly, there are many athletes who accepted the use of steroids to enhance their performance like Martina Hingis, Gasquet and Troicki.
Two superstars of Table tennis were allowed to take drugs due to some medical reasons like Venus Serena Williams and one gymnast Simeon Biles.
As per the details revealed by Russian Hackers, three US Olympians were allowed but banned at the time of competitive sports.
Serena Williams Stats
Height – 175 cm
Weight – 154 lb (70 kg)
Age – 36 years
Full body measurement – 40-30-44

Her Physical Appearance
Being an athlete, it's little difficult to predict that she is on steroids merely because of her muscular development. As compared to other professional women's physique Serena Williams look more muscular and has defined physique.
Few comments have been made on her being juicy or natty. Read them here :
Obviously she is huge and big but there is no doubt in the fact that no woman can develop muscular arms without taking help from pharmacists.
From competitive point of view, Serena physique seems to be result of hard work and training whilst there exist no solid evidence that whether she is natural or taking help of steroids or some kind of drug.
However, the only main thing to consider is her physique.
Read More: Jessica Andrade Under Allegations Of Taking Steroids By Former Opponent Calderwood