Bianca Berry, a well-known lifelong athlete, always has a knack for fitness. After playing football, running track and completing degree from Virginia Tech for years, she want a sports related outlet.
In 2010, IFBB Pro Bianca has discovered about the NPC and decided to begin her journey in the IFBB.  And after 2 years in 2012, she earned the pro status of IFBB professional athlete of the bikini division at NPC Team Universe.
IFBB Bikini Olympian, Bianca is a professional athlete, writer and fitness model and has completed bachelor degree in Human nutrition and Exercise science. She is also a certified personal trainer in NASM (National Academy of sports medicine).
Moreover, she has competed in 16 bodybuilding competition as a pro where she secured the top 5 place in 11 of the shows.
In a meanwhile we will discuss about her realistic goal settings and tips that she had followed to achieve IFBB Pro status in several bodybuilding competition.
But, before that let's have quick view on her personal stats and achievement.
Bianca Personal Stats
Name – Bianca Berry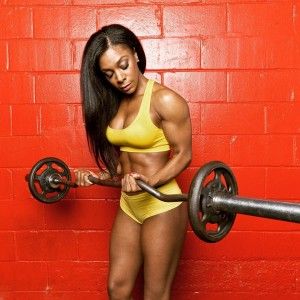 Age – 35 years
Location – New York, USA
Weight – 123lbs
Height – 5'6
Division or Sport – IFBB Pro Bikini
Turned Pro – 2012
So, this was all about IFBB Pro Bianca Berry now let see her achievement in bodybuilding competition.
Competition History
| | | |
| --- | --- | --- |
| Year | Competition | Position |
| 2017 | IFBB, New York Pro | 9th |
| 2017 | IFBB, Arnold Classic Ohio | 12th |
| 2017 | IFBB, Pittsburg Pro | 9th  |
| 2016 | IFBB, Mrs Olympia | 10th |
| 2016 | IFBB, New York Pro | 2nd |
| 2015 | IFBB, Arnold Classic Ohio | 10th |
| 2015 | IFBB, Pittsburg Pro | 8th |
| 2014 | IFBB, Europa Phoenix Pro | 4th |
| 2014 | IFBB, PWB-Tampa Pro | 2nd |
After viewing her achievement let move to her realistic goal settings and tips for her wonderful success.
Fitness is always on the top of list for her whether it is for muscle gain, weight loss or somewhere in between. In fact every person wants to live and enjoy healthier lifestyle.
Be frank with you everyone wants to achieve specific goal in short period of time. While it can be losing 20 pounds in 6 weeks, removing carbs cold turkey or to workouts for 5 days in a week. But in less than 3 months all will go down to drain.
Trending Post: Teresa Giudice Ripped Physique in a Bikini at Bodybuilding Competition
So, why is that happening? You have come to perceive your goal may be unachievable or because you might get discourage or frustrated. Therefore, finally you quit your goal.
But in spite of opting failure, follow these tips shared by Bianca berry to achieve success.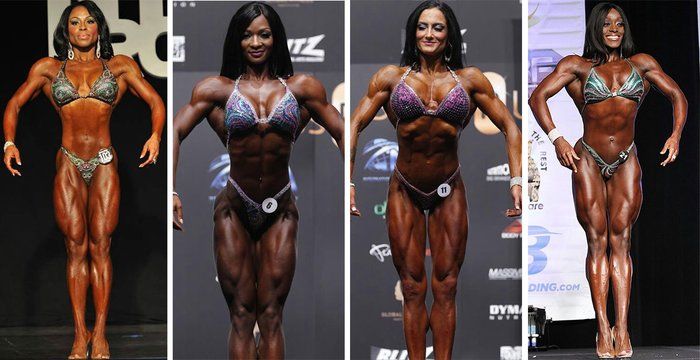 Here's 5 Tips for goal setting success
1. Set an attainable goal
She is a champion in shooting the stars. She tried to break that larger goal into smaller pieces by celebrating and setting bench marks for all those small success. Celebrating every 5 pounds lost then waiting for complete 20 pounds lost is somehow more rewarding. Bianca has set quarterly, monthly and yearly goals along with daily and weekly as well.
Take a quick look on Bianca Berry Workout Video
2. Write it down
You should have constant reminder for your goal will surely help to stay you motivated. Post it at the place where you can see most of the time and share it with your friend to make accountable. However, those who used to write down their goal are more likely to achieve it.
3. Be honest
Eliminating numerous foods from your diet at night and eating out as you did, as because it is much harder to perform than it sounds. So, create a perfect plan to make few changes over the time. By doing this your mind and body will thank you.
4. Assess your schedule
Your everyday commitment will help you to evaluate whether your goal are working or not for you. And you have managed to go gym 3 days a week rather than 5 days. In such scenario aimed for that and try to increase it when time permits.
5. Keep track on progress
No one can expect from you to complete half marathon when you became extremely tired just after taking the stairs. Manage a document from starting point, write a journal by using training log. And when the progress will happen, you can see how far you are from your goal.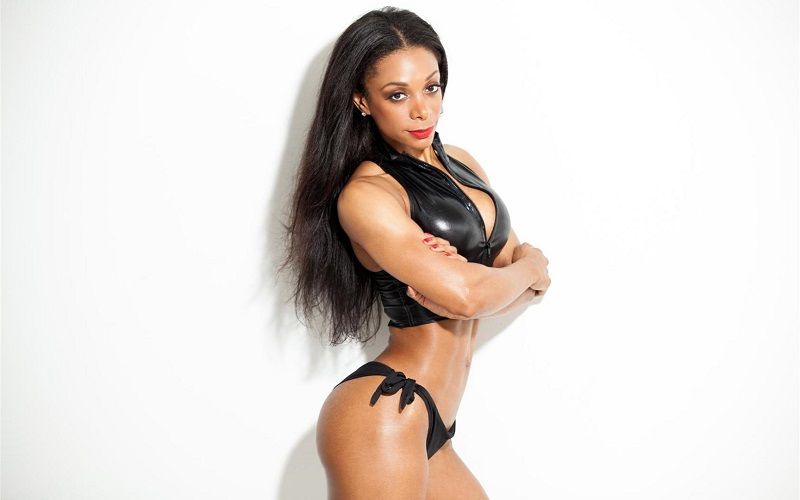 Setting realistic goal make life easier. While fitness doesn't have to be traumatic, because the journey must be pleasant experience. As a result you will learn and develop as an individual.
Establishing new habits ultimately lead to long lasting results when you have received the final benchmark. For sure you have set a new goal in your mind.
Therefore, by adapting this method to your bodybuilding goals will make you the lone warrior while other one has given up.
See photos, profile pictures and albums from Bianca Berry on Facebook.