Smoothies are not just yummy in taste, but get perfect serves perfect as a mini-meal or snack. Coming to the benefits it offers, they are immense. Particularly, the energy boost you receive before and after workout is mostly important.
However, with so many options getting the right smoothies for bodybuilding is a tough task.
You got to have a smoothie filled up with the nutrients essential for bulking up and energy. But, can every drink get you that?
Of course, you have to make smoothies for bodybuilding with the right ingredients to get max from it.
All you need to do it combine the right protein with veggies and fruits in the right amount. Besides, having a good liquid base for making it.
Don't know how to do that? Well, you don't need to worry then. Here we have listed some amazing smoothies you can try out for amazing results.
15 Best Smoothies for Bodybuilding
Looking for healthiest smoothies around? You need to combine fruits, veggies, and protein in the right proportion for the best results. Having the right smoothies can get you the required boost before and after a workout.
Besides these delicious smoothies, you need to keep up with a healthy diet. Well, these serve the purpose of mini-meal or post-workout snacks you need after exhaustive sessions.
#1:

Chocolate Banana Smoothie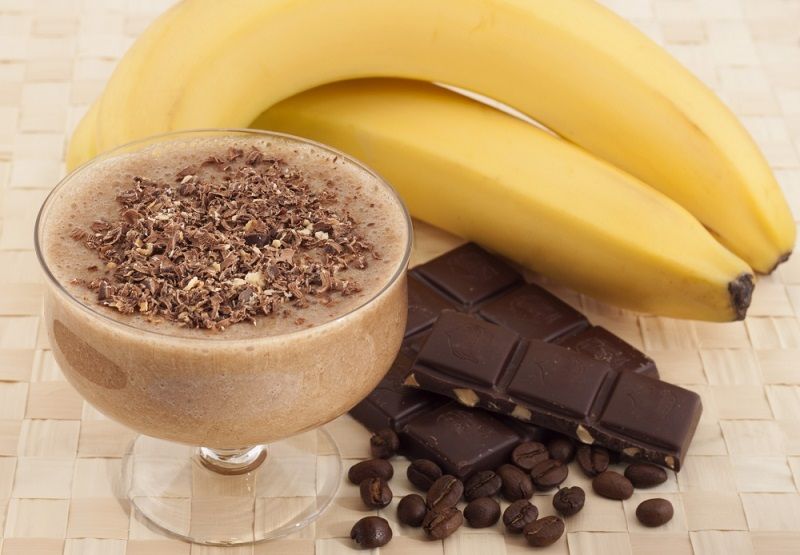 This smoothie is not just easy to make but has a super delicious taste. Moreover, having healthy properties can't be ignored, with the taste of chocolate you get with whey protein.
Further, use ice and milk as a binder to make the consistency of the smoothie thicker. Adding some nutrients and calcium can get you stronger bones.
Also, add some bananas and you can sprinkle some flaxseeds for good fat. The best thing about Chocolate Banana Smoothie, it's easy to make and super tasty.
Simply, it delivers everything you require as a bodybuilder and is a good Muscle Building Smoothie Recipes.
#2:

Berry Vanilla Blast Smoothie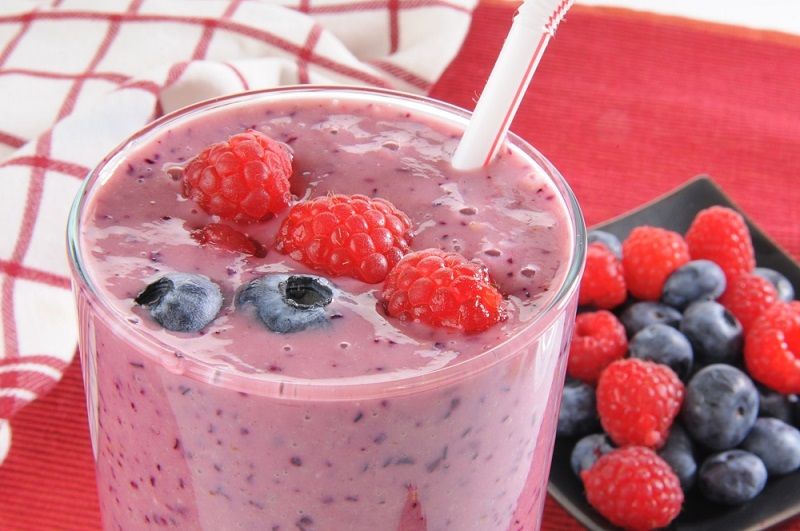 Again, an easy to make smoothies and one of the healthiest option available to you.
Just mix some vanilla with whey protein powder, this serves the good foundation for bodybuilding and essential for recovery and muscle tear.
Moreover, you need to add a lot of berries to elevate its taste. You can add raspberries, strawberries, blueberries, and blackberries. Also, toss in a handful of chia seeds, to give you smoothie crunchy seeds.
#3:

Peanut Butter Cup Smoothie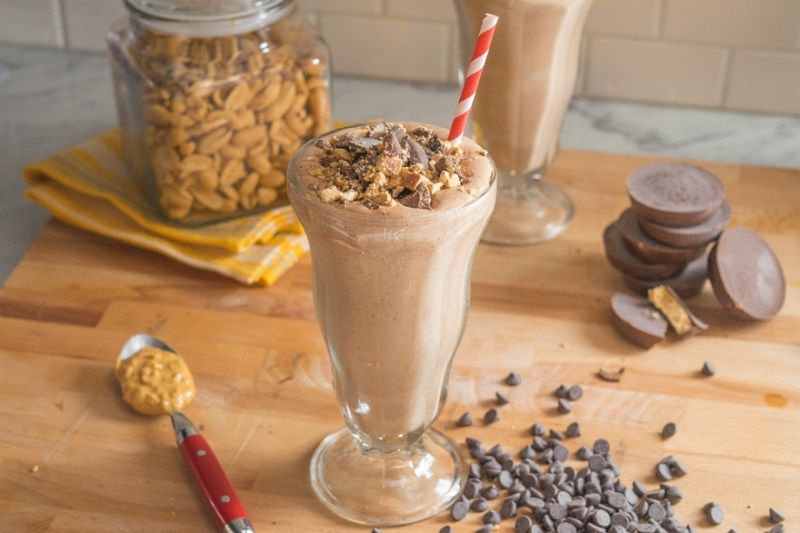 Don't let the name judge its taste! Actually, the peanut butter cup smoothies are just delicious. All it has healthy stuff as ingredients in the right amount.
Mix some natural peanut butter to use as the foundation of your smoothie. Now add some almond milk as the binder. Crazy about fruits and veggies?
Add some of them. You can include bananas, kale, apples, mangos, berries, spinach, carrots, and even oranges.
It's very delicious and yummy and a High-Calorie Smoothie Bodybuilding!
#4:

Fruit Frenzy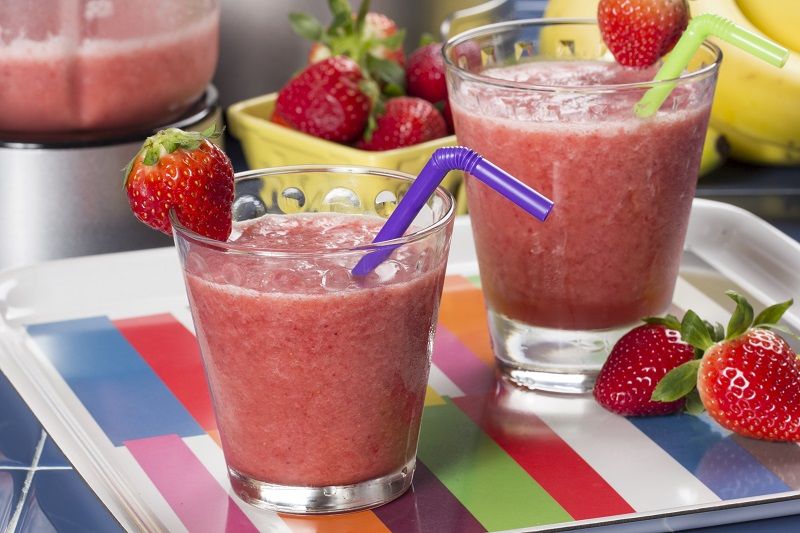 Fruits are full of vitamins and nutrients. Adding them to any meal can help you improve your overall health. Fruit Frenzy is one of the healthiest smoothies option available to you.
With Greek yogurt as the protein element, you can add some almond milk and ice to make a shake. Now, it's time for the fruits, pick all of your favorites and seasonal ones too.
Add plums, peaches, apples, or even tomatoes and cucumber; all you get in the kitchen. Well, this will make you strong after workout by giving the nutrients needed.
#5:

Almond Oat Booster Smoothie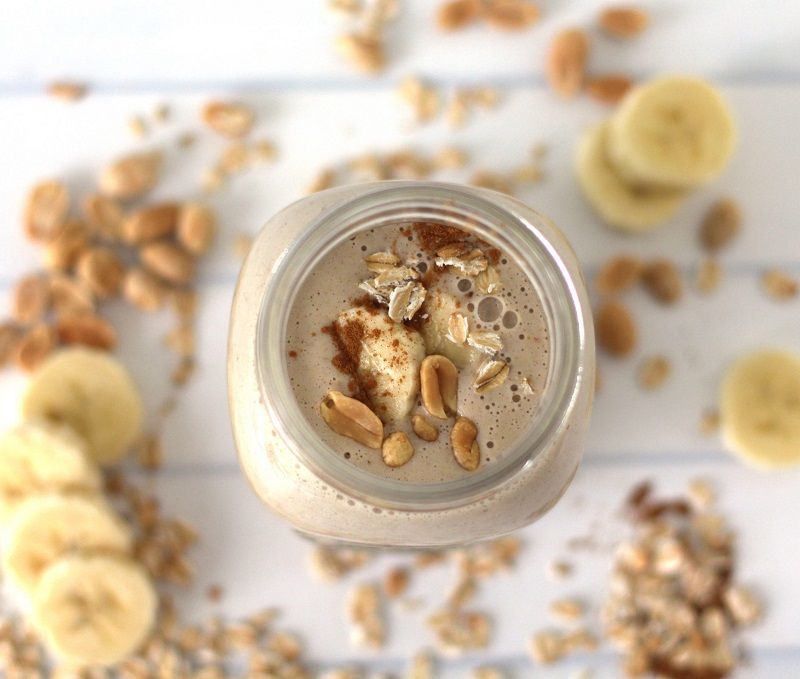 Almond smoothie (Smoothies for Bodybuilding) is an excellent way to kick starts your day. Filled up with a great source of proteins and complex carb its serves best for the morning energy booster.
On top of that, it contains oatmeal encompassing a good amount of protein.
Simply, it keeps you full and satisfied until you have your breakfast. Also, you can have it as a pre-workout meal, or swap up with a post-workout meal.
#6:

Pineapple Banana Cooler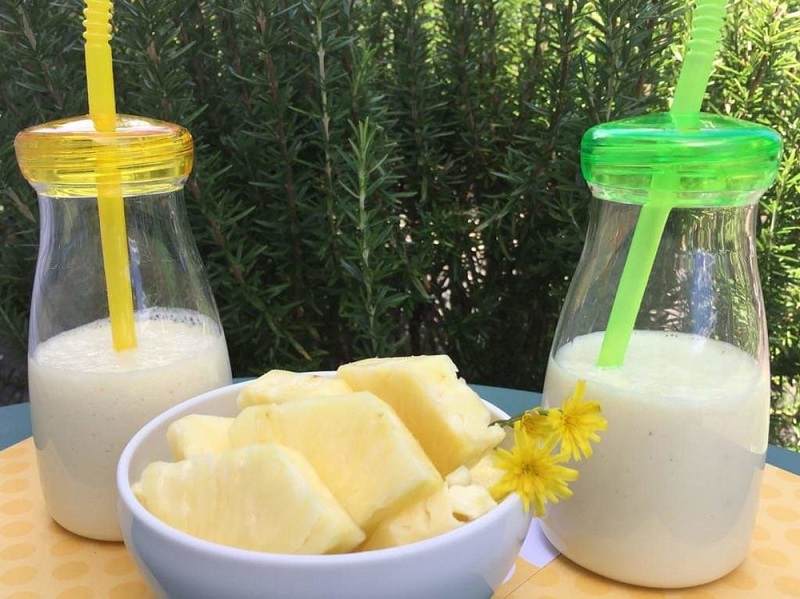 Loaded with dietary fiber, making it the best option available to you for your regular intake and keep you full until lunch.
Moreover, the high-fat quantity makes it a lesser ideal to have as pre-workout shake, because it digests slowly.
Nonetheless, you can have it as a post-workout mini-meal. Well, you can add some coconut flakes to make it full of nutrients.
#7:

Peachy Mandarin Smoothie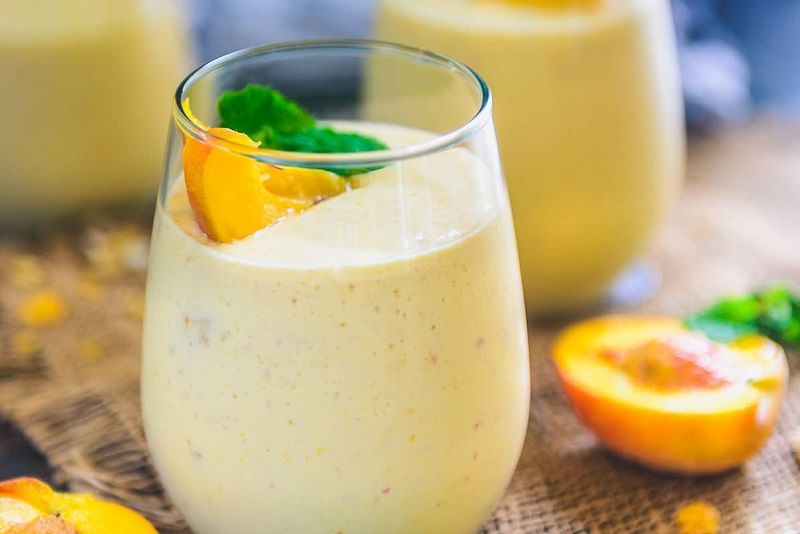 This smoothie is a fantastic option for one looking for extra energy boost midmorning before heading to the gym.
Well, it contains enough naturally found sugar from fruits to help you boost your energy level up and get you the required energy for high-intensity workouts.
You can have this smoothie before you go to the gym for workouts, don't add almond butter to reduce the fat content.
However, adding up in the daytime, adding up the almond butter can help you manage your blood glucose level and makes you full for longer.
#8:

Cucumber Smoothie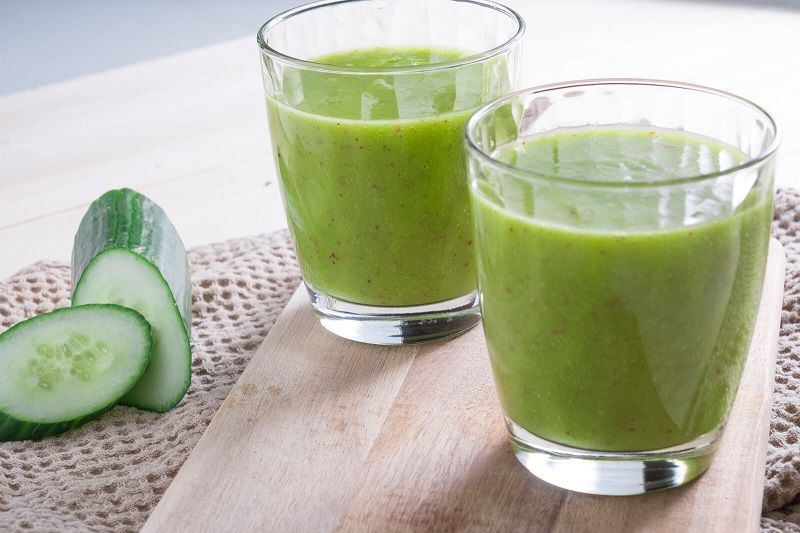 Feeling hungry at night? This is the right smoothie for super delicious taste with lots of cucumbers to blend. Yes, you heard it right cucumber!
Well, the smoothies have two major ingredients cucumber and honeydew melon. Actually, these add two complementary flavors being fruits with low carb content. Yes, cucumber is a fruit!
All you need to add some healthy fat in the form of ground flaxseed helping you to suppress your hunger. Surely, the smoothie makes you full of good amounts of nutrients and fiber.
The flaxseed present in it takes time to get digested and keep you full for longer.
#9:

Peach Cinnamon Protein Shake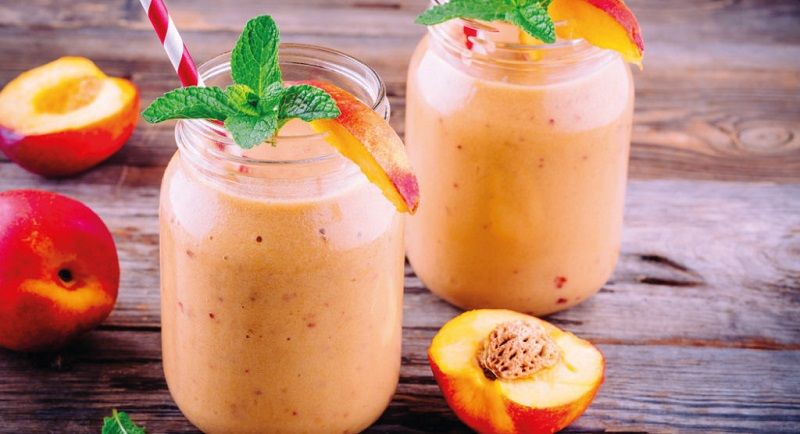 Make one of the flavorful protein shakes with the delicious blend of cinnamon and peach. Well, this surely something dessert-style crisp with.
Of course, it's a favorite shake of every bodybuilder out there. I'm sure it gonna be yours. The Smoothie is a welcome break from all of those classic vanilla, strawberry and chocolate flavors.
Plus, the blend of nutrient-filled peach and sprinkled cinnamon to make your smoothie filled with lots of protein.
#10:

Banana Nut Shake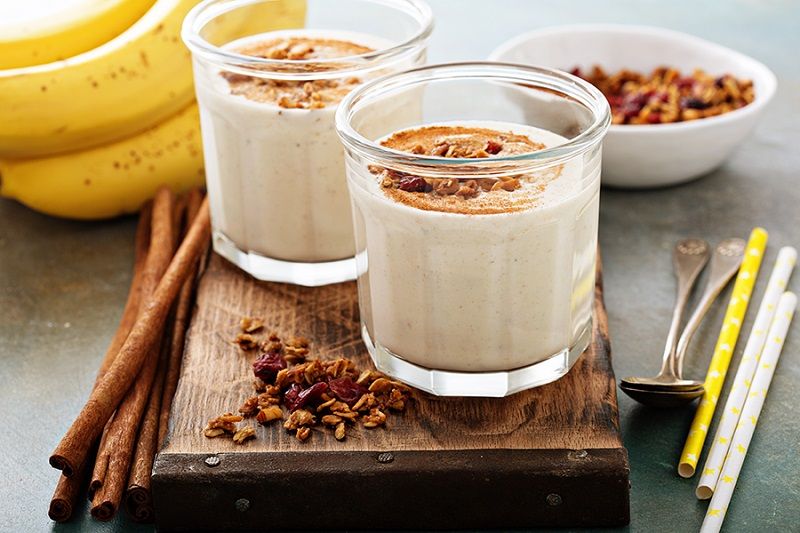 Looking for something fuelling you with energy quickly? You need to have a morning shake full of nutrients.
Well, it's one of the all-around shake having a good balance of proteins and fats. Mixing some almond butter with carb-filled bananas, you make a perfect post-workout smoothie.
You can have those 20-30 minutes before you being your workout.
#11:

Banana Cookies & Cream Protein Shake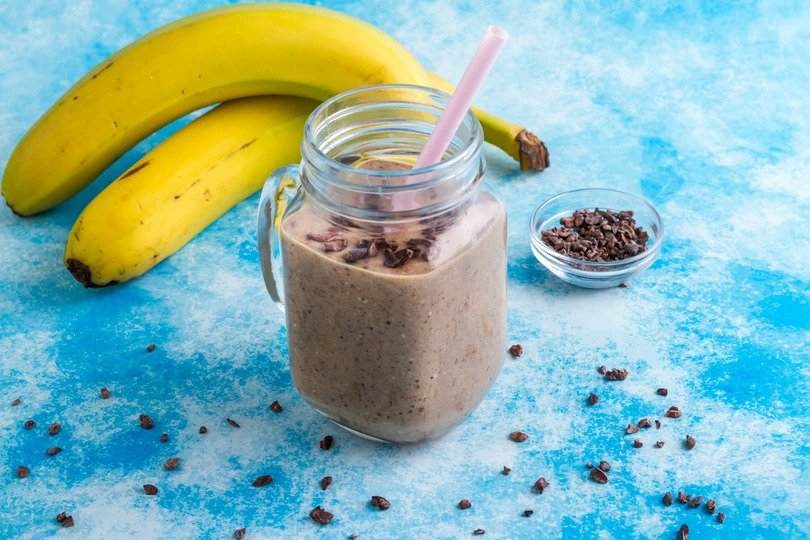 Another favorite of Miller's, this shake packs a wallop of energy with a hearty dose of fruit, adds texture with oats, and packs a nutrient punch with spinach, yogurt, and protein powder.
It makes for a nutrition-rich breakfast and also works as a great way to squeeze in another meal when you don't have the desire to cook. Just mix, blend, and sip this stunning Protein Shake Recipes.
#12:

Strawberry Protein Shake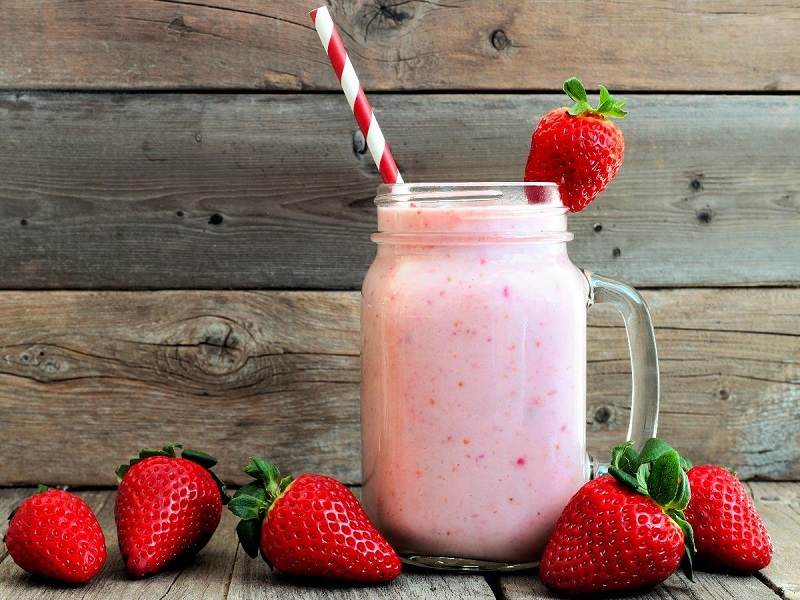 Favorite of all famous bodybuilders around the globe, Strawberry Protein Smoothies for Bodybuilding is the right one to have after training sessions.
Moreover, to boost the flavor of low-carb, low fat, you can add some real berries. We are talking about the organic one, not frozen.
Adding strawberries and almond milk adds natural sweetness and keeps you full of energy. Simply, it's the perfect smoothie to have in summer.
#13:

Peanut Butter and Jelly Smoothie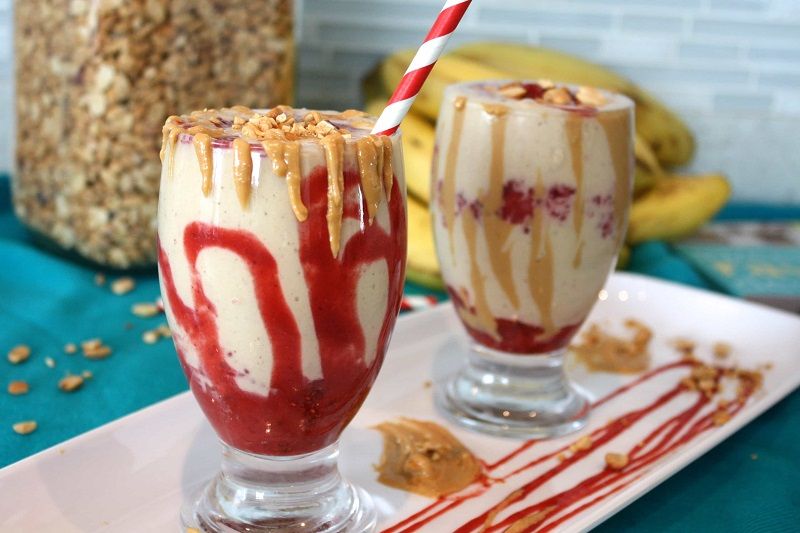 When it comes to trying classic combos, you got to try some this smoothie. Well, peanut butter and jelly might be your favorite option to have in childhood.
Now, you can have their drinkable version by making a super healthy and nutritious. Actually, the blend of healthy fats and complex carbs in the form of oats will keep you satisfied for the whole day.
#14:  

Lean Green Smoothie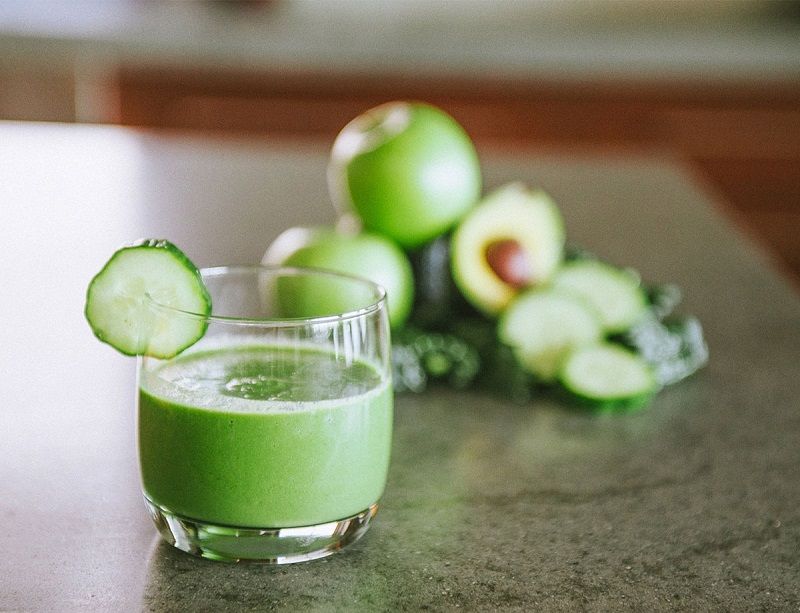 Early morning training session? No time to prepare something filling? Here's the lean green smoothie if you're the perfect option and easy to make.
Well, the smoothie is filled with powerful antioxidants, proteins, and mineral which goes smooth and have almost dessert-like flavor. Besides, the nutrient factor the best thing about the smoothie is its taste.
Actually, its tastes are going to remind you of a green tea Frappuccino but are the Best Protein Shake Recipes for Muscle Gain.
#15:

Banoffee Breakfast Bang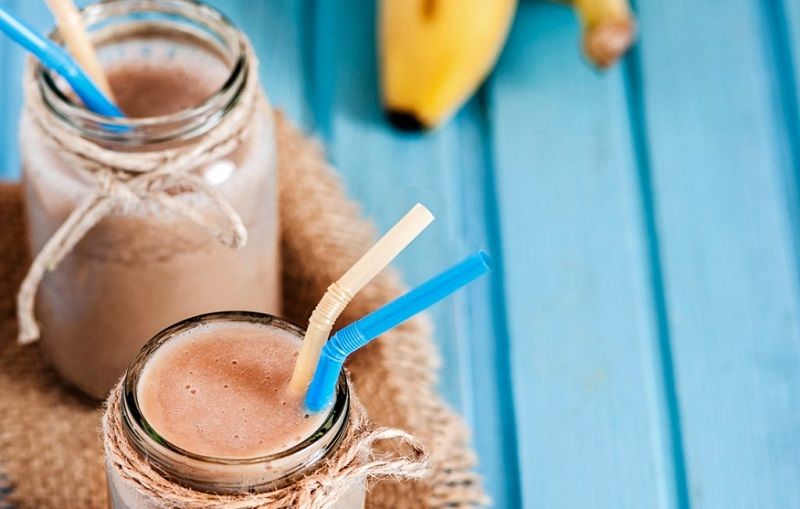 You go to ditch the morning hustle for Starbuck and the craze for a Frappuccino. You can have this caffeinated Bodybuilding Breakfast Shake instead of this.
Having as assorted taste the smoothies is favorite of popular bodybuilder Simeon Panda. Well, the smoothie blends of complex and quick-digesting carbs with the caffeine jolt, making it a perfect pre-workout meal.
Well, these were some super tasty smoothie recipes you can try out.
Remember! Having these smoothies doesn't mean at all you have to skip your diet plan. You need to eat healthy all-round the days to get the maximum result for bulking and shredding.
To make your smoothies healthier, keep the fruits and berries content to maximum. Simply, this will get you an adequate amount of nutrients, vitamins, and minerals required daily.
So, which Smoothies for Bodybuilding are you going to try? Tell us in the comment section!
Read Next:
Best Time to Drink Protein Shake, Before or After Workout to Build Muscle
Top 11 Muscle Building Vegan Recipes – Healthy & Tasty!!