Facts To Know About Ruth Bader Ginsburg's Strength Exercises
Ruth Bader Ginsburg professional working experiences alone qualifies her as a tough intimidating person. The 85-years old women is actually one of three female justices on the U.S. Supreme Court since decades.
President Clintol nominated her in 1993 and since then she is delivering her opinion.
Besides from her professional achievements, the lady is fierce in numerous ways. She is a committed supporter of women's rights and an intimidating athlete.
Yeah..!! You heard it right…
The 85-year-old Supreme court justice Ruth Bader Ginsburg still work out on regular basis with her long-time personal trainer 'Bryant Johnson' in a manner that assumptions are high that her routine will definitely make you guys feel guilty for the times when you skipped the gym or especially if you don't even visit gym.
Bryant Johnson has trained Ginsburg for workout since 1999, shortly after completion of her treatment for colon cancer.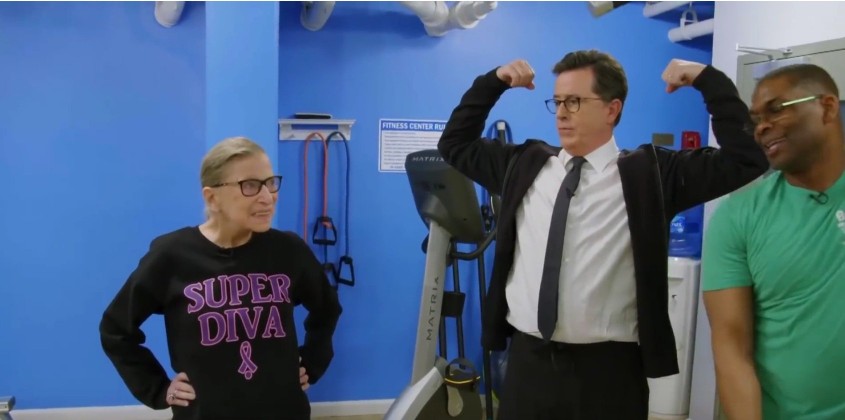 Johnson has shared the workout regarding his 'inspiring' client in one of his new book namely 'The RBG Workout: How She Stays Strong… and You Can Too!'
Here below some moves are there that Johnson shared which you can do at home, with demonstrations via an animated Ginsburg figure:
Machine pulldowns
3 sets and 12 reps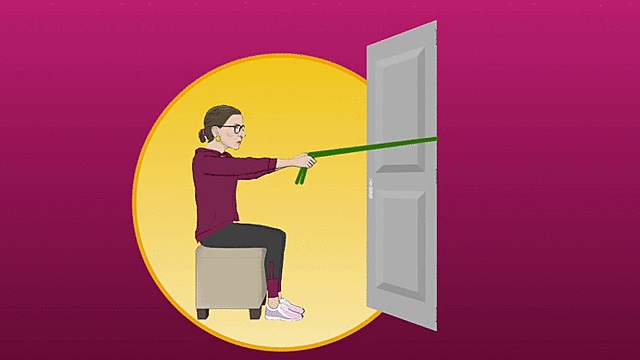 As such of an alternative to use a machine, a modified version of a machine pulldown is there to place a resistance band between an open door and the door frame. To do this particular workout, you are required to simply sit on a chair or bench facing the door and then pull the band down and in towards your respective chest. Now properly return to your starting position and repeat the procedure.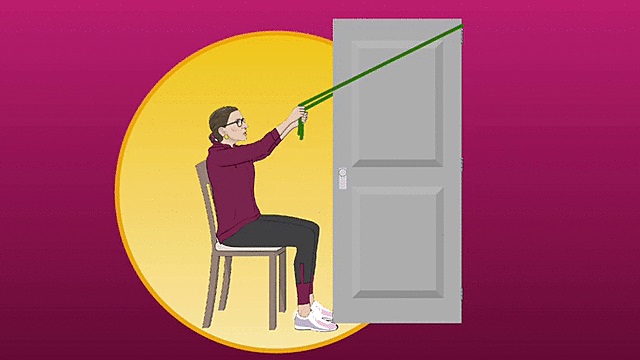 Wall squat with yoga ball
3 sets and 12 reps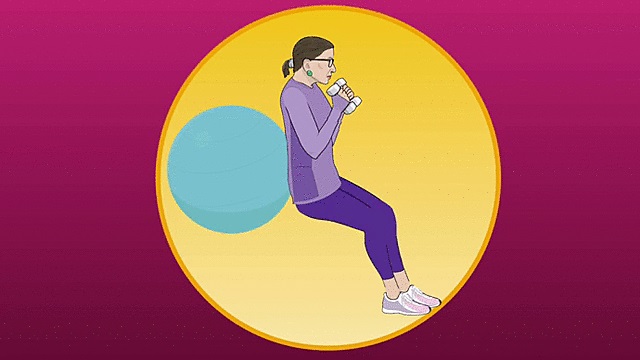 Johnson said:
The wall squat with a yoga ball can get done with a partner.
To do wall squat with yoga ball, you can either place the yoga ball against a wall (in a case if you are solo), or you can stand back-to-back with a partner and can squat at the same time while holding light dumbbells. Now just grabs the dumbbells in each hand with palms facing in and then hold them towards your chest. Meanwhile, bend your knees at a 90-degree angle while inhaling and squeezing your buttocks as you squat.
Alternatively, you can also bring change in this move via doing a wall squat with a resistance band.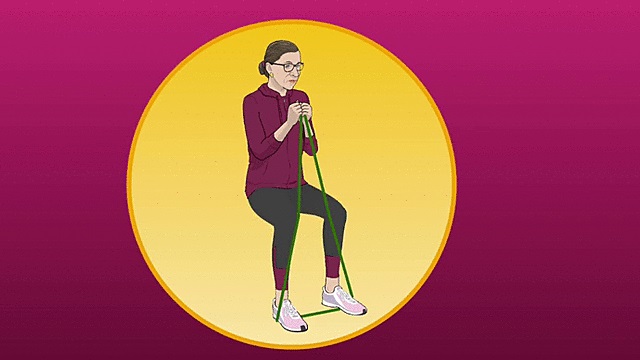 Medicine ball push-ups
1 set and 12 reps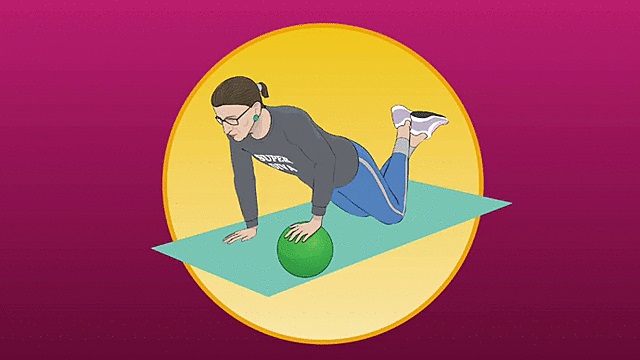 Johnson strongly recommends to mainly focus onto the arms, back as well as core while doing a medicine ball push-up. You can start medicine ball push-ups via getting into push-up position on a mat or towel and then crossing one foot behind the other, placing one hand on the medicine ball while other on the flood when doing your push-ups.
Regarding a less-intense modification, Johnson has recommended a regular push-up, but with two sets and ten raps. Ruth Bader Ginsburg's trainer has additionally suggested to keep the elbows bent at a 90-degree angle and keeps the abs flexed during the push-up.
Below here there is a video of Supreme Court Justice Ruth Bader Ginsburg saying #MeToo Movement Is Here to Stay
The afore-shown video is actually the very first trailer for lady's new documentary which has now finally arrived. Video as per your assumptions not only focuses on Ginsburg's accomplishments as a justice and an advocate for women's rights, but also shows the footage of her workouts.
Trailer in its beginning do includes Ruth Bader Ginsburg's clips doing over-the-head presses with 3-pound weights. Video in it's end includes clips of lady holding a plank with her trainer Johnson looking on.
Trailer in addition to all this, includes some of the Ginsburg's contemporary jokes:
"I've heard that she does 20 push-ups three times a week or something. I mean, we can't even get off the floor. We can't even get down to the floor," her contemporaries joke in the trailer.
So, hopefully have enjoyed reading the blog on Ruth Bader Ginsburg Workout and got an inspiration on being fit as well as healthy, no matter whatsoever the age or situation is..
Regarding some such more blogs on famous personalities, keep visiting this site and its Facebook page.
A Glance at other Celebrities Fitness Secrets
Does Michael B. Jordan Took Steroid For Black Panther (Answered)
Shoulder Workout with World Champion AJ Ellison