Cory Everson, have you heard this name? Indeed, you have. She is the most famous American female bodybuilding champion as well as actress.
Bodybuilding is generally not for female and ladies but this name has set up a new trend. It has given rise to the concept that female can too have mass muscles and heavy weights like men do.
She has entirely changed the trend or you can say she is the trend-setter. Her name is enough to describe about her.
Well, you generally hear the names like Schwarzenegger, Stephane Caron and many more when it comes to bodybuilding. With famous Cory Everson, definition of bodybuilding has changed. It has been a drastic change in the fashion.
It is quite astonishing fact to hear a female name who is so successful in the field of bodybuilding.
There is no successful name than Cory Everson in the female bodybuilding. Not only she dominates the competitive scenes but also she never lost any competition either on amateur or professional level.
Being a female bodybuilder, you may be interested to know about her, how her life changed, her workout plans and diet routine.
So, here we have come up with some important facts related to Cory Everson that describes how her life changed from being normal to successful personality. Read out the facts below to know her better.
Important Facts About Cory Everson
This undefeated (6 times) Ms Olympia competitor is an American female bodybuilder, born on 4 Jan, 1958. She is currently 60 years old. She is the most famous and recognizable figure in bodybuilding history.
Corrina 'Cory' Everson belongs to sporty family background and possesses strong physical abilities and mindset for bodybuilding. She remained a winner during her high school times as an athlete.
Cory always seemed destined for greatness. She successfully broke every sporting records and become the first multi-champion in her school's history.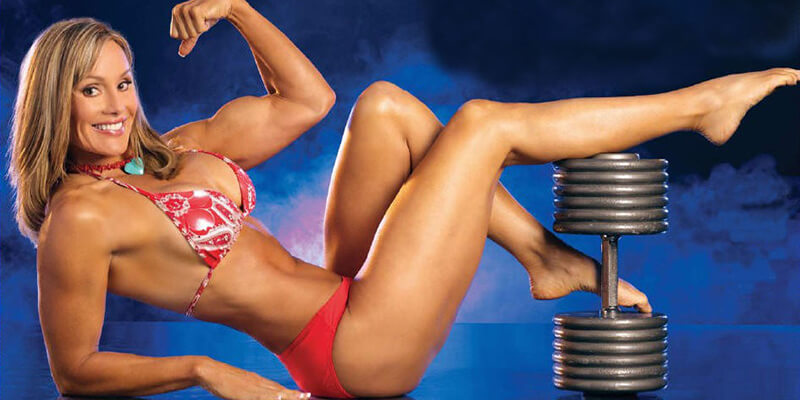 Being an affluent bodybuilder champion and a legend, it was not an easy journey for her. Cory suffered near career-ending injury during 1981.
Apart from bodybuilding, she worked in certain movies and several TV shows. She has also produced workout shows which are broadcasted on ESPN sports channel.
Corrina really worked hard to get what she now has. She has strong will power and guts to achieve something in her life.
During her era of bodybuilding, it was almost difficult to miss her at an event. Currently, she is living in Los Angeles with her husband, Steve and with her two adopted children, Boris and Nina.


In one of her interview, she answered some of the questions:
Who was the tough competitor you remember?
She replied, probably Anja Langer. To her, she appeared most challenging and tough competitor. She was more like her physique line and look. Another tough competitor she remembered was Bev Francis. They both were ferocious competitor.
You never lost any competition. What made you so successful?
She said, 'few things'. She was nervous about the bodybuilding as she used to say that there were girls who are more muscular than her. But at the same time, she condole herself by seeing other girls who are more ripped. This never stopped her and she kept focusing on good balance and good proportion. She also thanked her luck for being so merciful on her.
What made you to retire from competitive bodybuilding?
Cory said, that year was controversial for other girls getting muscular. She then felt that it's time to leave as she held the title for so long. It was all going to start in new direction and she did not want to go in that direction.
Achievements of Cory Everson
Cory Everson has an outstanding tracks and records both in terms of contest's results and as spokesperson for sports.
Corrina entered her first bodybuilding competition in 1980. However, in 1984, it was absolutely a stunning breakthrough for her carrier where she won National Physique Committee Nationals heavyweight title.
There, she won the first prestigious Ms Olympia title. Then she won IFBB Ms. Olympia crown, two-time champ Rachel Mclish and toppling reigning champion Carla Dunlap.
Similarly, she bagged famous awards like IFBB Hall Of Fame in 1999, Lifetime Achievement Award in 2007 and National Fitness Hall of Fame in 2008.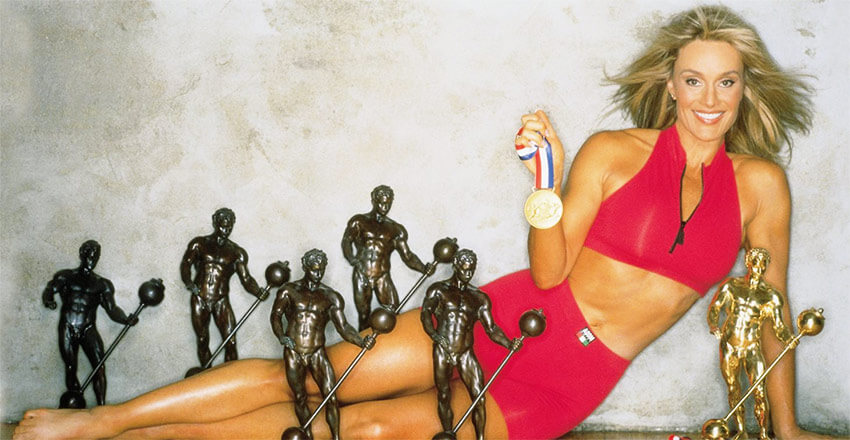 The list does not end here. She is the queen of many titles.
YEAR
TITLES
1980

Ms. Mid America – 1st (Tall and Overall)

American Couples – 3rd

1981

Ms. Midwest Open – 1st (Tall & Overall)

Ms. Central USA – 1st (HW and Overall)

Couples America – 1st

American Championships – 11th (MW)

1982

Ms. East Coast – 1st (MW)

Bodybuilding Expo III – 2nd (MW)

Bodybuilding Expo Couples – 2nd

AFWB American Championships – 5th (HW)

IFBB North American – 1st (MW and Overall)

IFBB North American Mixed Pairs – 1st

1983

Bodybuilding Expo IV – 1st (MW and Overall)

Bodybuilding Expo Mixed Pairs – 1st

U.S. Bodybuilding Championships Couples – 1st

AFWB American Championships – 8th (HW)

NPC Nationals – 2nd (HW)

1984

American Women's Championships – 1st (HW and Overall)

NPC Nationals – 1st (HW and Overall) corey and van damme

IFBB Ms. Olympia – 1st

1985

IFBB Ms. Olympia – 1st

1986

IFBB Ms. Olympia – 1st

1987

IFBB Ms. Olympia – 1st

1988

IFBB Ms. Olympia – 1st

1989

IFBB Ms. Olympia – 1st
Besides, she also started her career in movies and TV shows. Her movie appearance was in 'Double Impact' released in 1991. Then after, she played minor role in natural Born Killers in 1994 and many other films.
Cory also was a part of some TV shows. She made number of appearances as TV guests on popular shows like 'The Legendary Journeys'. She also appeared in TV show 'Tell The Truth Game'.
 This we have talked all about Cory Everson and her achievements. Now the important part is what made her to choose this carrier.


What made Cory Everson to choose Bodybuilding as her career?
A 'life-changing' moment comes in almost everyone's life and the same thing happened with Cory Everson. It all started when she was in her college. She excelled at sports and competed 3 times in American Pentathlon – taking home trophy each time.
She took interest in weight-lifting. It was at that point where Corrina started her fitness journey. She was trained mostly for aesthetics other than just performance goal.
By now, you know that how she turned out to be a bodybuilder. Many young girls or women admire her and want to be like her. They are so fascinated with Cory that they keep searching for her workout plans and diet routine.
To make your search much easy, we have brought you the bodybuilding workout plans of Cory Everson.
Cory Everson 

Bodybuilding Workout Plan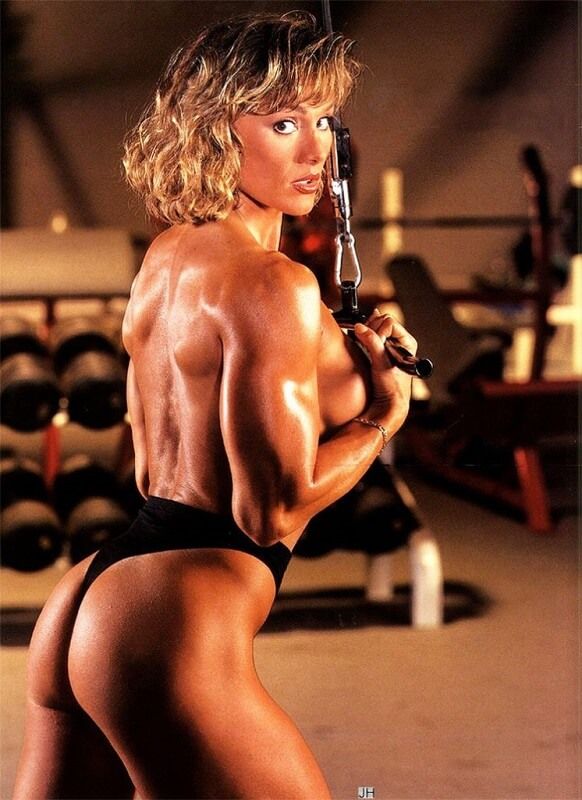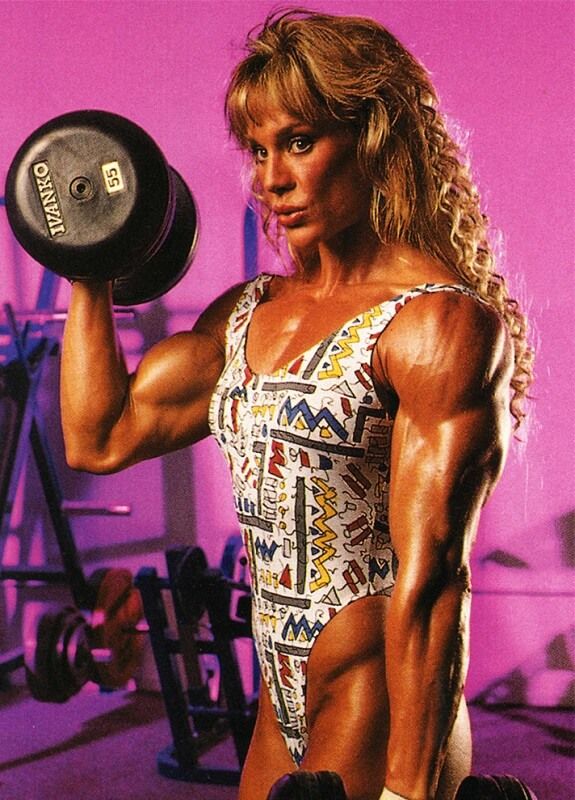 Here is the bodybuilding workout plan of Cory Everson:
Chest, shoulders & triceps workout plan:
Bench presses (warmup) 8-15(3 times)
Bench presses (work sets) 8-15(5 times)
High- or low-incline dumbbell presses 8-10(3 times)
Seated dumbbell presses or
Behind-the-neck presses 8-15(3 times)
Lateral raises 8-15(3 times)
Upright rows 8-15(3 times)
Bent-over laterals 8-15(3 times)
Dips or pushdowns 8-15(3 times)
Legs workout:
Squats (warmup) 3 x 8-15
Squats (work sets) 8-15(5 times)
Leg presses or hack squats 8-15(3 times)
Leg extensions or lunges 8-15(3 times)
Lying leg curls or standing leg curls 8-15(3 times)
Donkey calf raises 15-25(3 times)
Standing calf raises 15-25(3 times)
Seated calf raises 15-25(3 times)
Abs workout:
Pull down crunches 25-40(3-4 times)
Decline sit-ups 100(3-4 times)
Leg raises off bench 20-40(3-4 times)
Back and biceps:
Bent-over rows (warmup) 8-15(3 times)
Bent-over rows (work sets) 8-15(5 times)
Lat pull downs 8-15(3 times)
Low-pulley rows or
One-arm bent-over dumbbell rows 8-15(3 times)
Standing barbell curls 8-15(3 times)
Concentration curls or cable curls 8-15(3 times)
After workout, another important secret behind the toned body and bulk muscle of Cory Everson is her diet plan.
Cory Everson 

Diet regime
When talking about diet, it is certain that diet plan of Cory must be strict and she had to follow it on regular basis. In order to gain proper weight and perfect body, she has to compromise certain foods and follow the diet chart prepared by her trainer.
She was not allowed to eat unhealthy foods. She has to be health cautious at the same time because any unhealthy food item might hamper her body and her hard work. Cory Everson was fully determined and so followed up her diet strictly.
She encourages others as well to follow a healthy and clean diet plan without restricting their lifestyle. Cory believes that achieving an ideal figure does not imply that you have limited lifestyle.
More Stories
Teresa Giudice Ripped Physique in a Bikini at Bodybuilding Competition
Jodie Marsh – Amazing Bodybuilding Transformation in Just 8 Weeks
Amelia Tank Award-Winning Bodybuilder Shows Off Her Incredible Physique